"To lead people, walk beside them. As for the best leaders, the people do not notice their existence … When the best leader's work is done, the people say, 'We did it ourselves!'"  

– Lao Tsu, Chinese philosopher
School management is a career path for only the brave. I agree with this Forbes article: defining an exhaustive list of the characters that makes one an excellent school leader is as difficult as eating soup with a fork.
But we can at least try. Take the quiz below to find out if leadership is your strong suit. Keep in mind that quizzes are not professional analyses and the results you get are only supposed to provide an idea.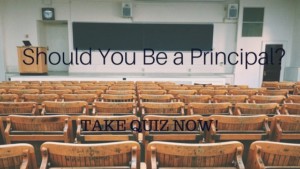 Going by the school climate in Nigeria, here's what we've deciphered about good school leadership:
Are You Cut Out For School Management? Keep reading and take the Quiz below
6 Traits of Exceptional Leaders
Problem solver.
Fair & Reasonable
Courageous Risk Takers
Passion
Emotionally intelligent (People person)
Exemplary
Notice any of these traits in yourself? Keep in mind that this isn't an exhaustive list but we've gathered that the majority of these 6 traits MUST at least be present for you to consider a career in school admin.
You can also read this Guardian post on the 8 qualities of a good school leader and see what other qualities might be helpful.
Enter your email to take our free quiz below, don't forget you can share this post on social media
Like this post?
Then you might also enjoy this one:

Comments
comments